New feature: Delete your map
We've recently made it possible for all users to delete their own map.
There are two conditions to do so:
You need to be the map owner to delete it.

If there is any content added by other users (places, photos, etc.), you will need to contact [email protected] to delete the map.
You can find the "Delete" Map option under Settings > Advanced.
New feature: Hidden attribute (AdminPRO only)
This feature is useful if you want to keep some data about the added places for internal use. For example, this could be an internal note with sensitive details about a place that you don't want to be seen by other map users.
It can also be used to allow your map users fill in a "private" note for you that will remain paired to the place and will not be visible to any other map users (only map admins).
This feature is only available within the AdminPRO add-on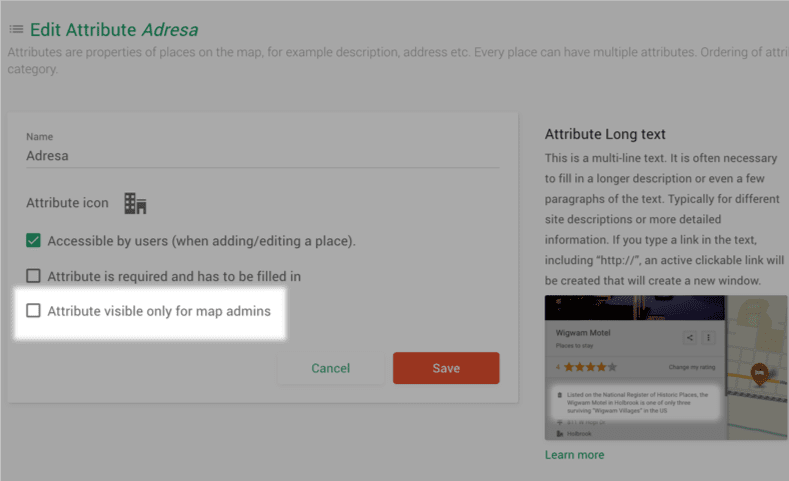 New feature: Places added by users (AdminPRO only)
Thanks to this new feature, you can get an idea of how many places your map users are adding and how often. Download a list of places added by individual users in CSV format and use it to make any statistics you need. Motivate users of your map to add more places. Columns like "Places added overall" and "Places added in last 30 days" will provide you helpful data in such events.
This feature is only available within the AdminPRO add-on.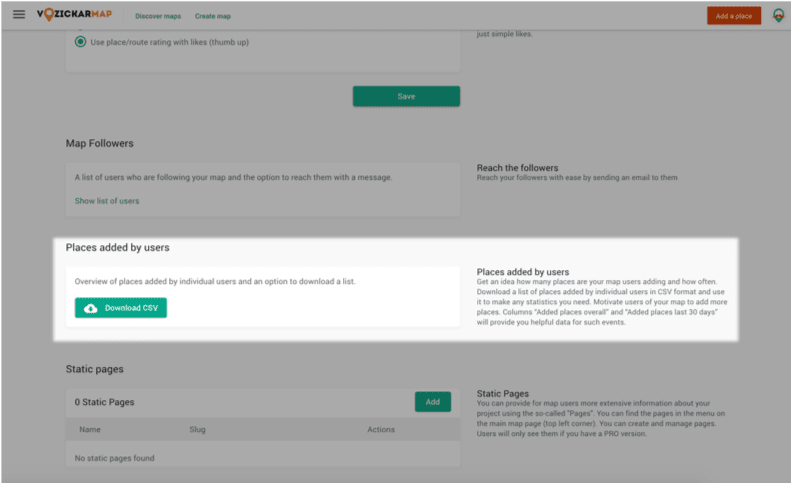 New feature: Visualization of sensor data with value history
For custom projects, Mapotic can now display visualized sensor data with history and generated graphs – whether it is temperature, humidity, or any other value that changes in time. We will be improving this feature in the near future.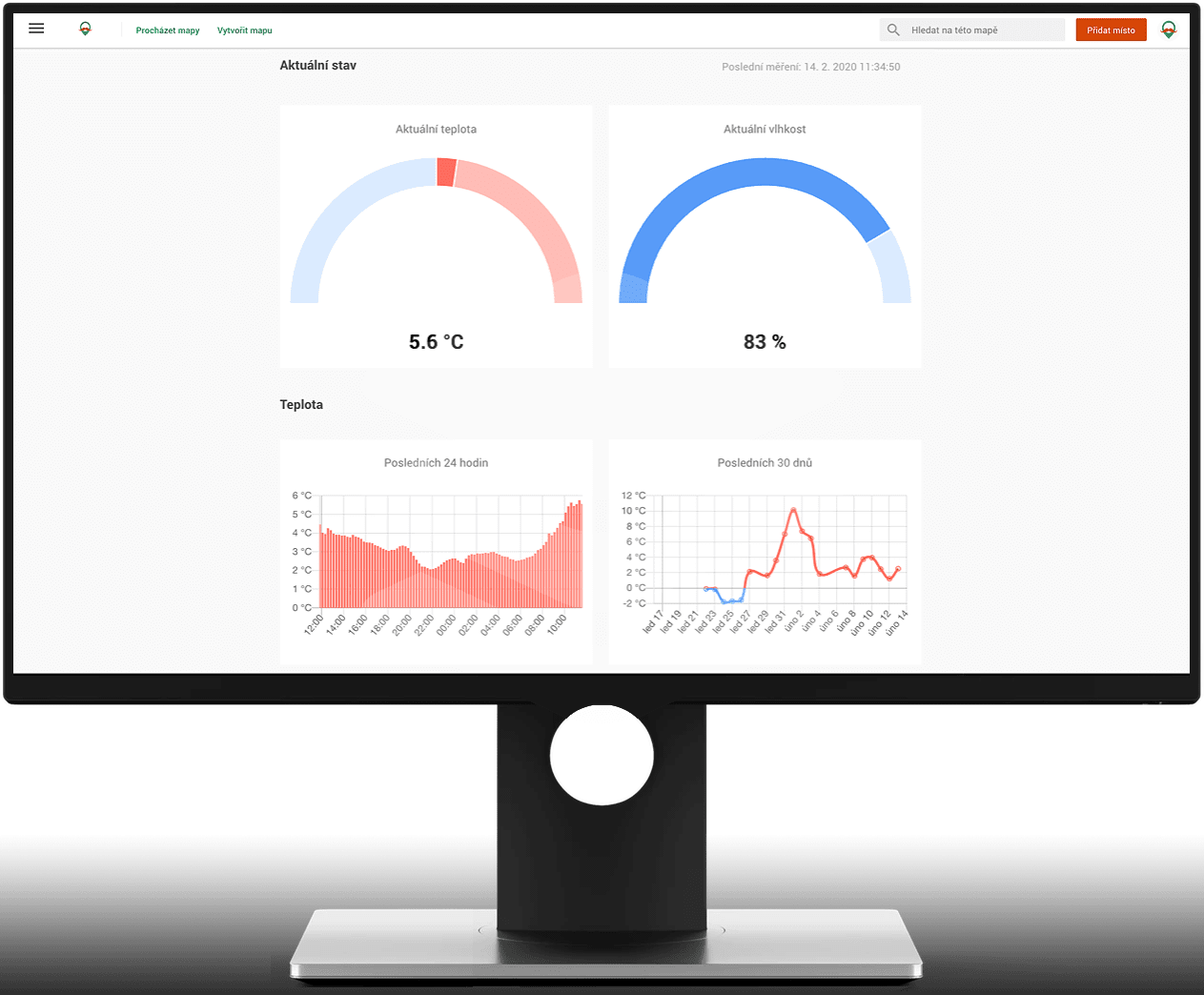 We've fixed a couple of bugs:
Improved post deleting
Map owners can now delete inappropriate comments straight from the Activity Feed and Place Detail pages. Users (non-admins) can delete comments that they posted to other's maps.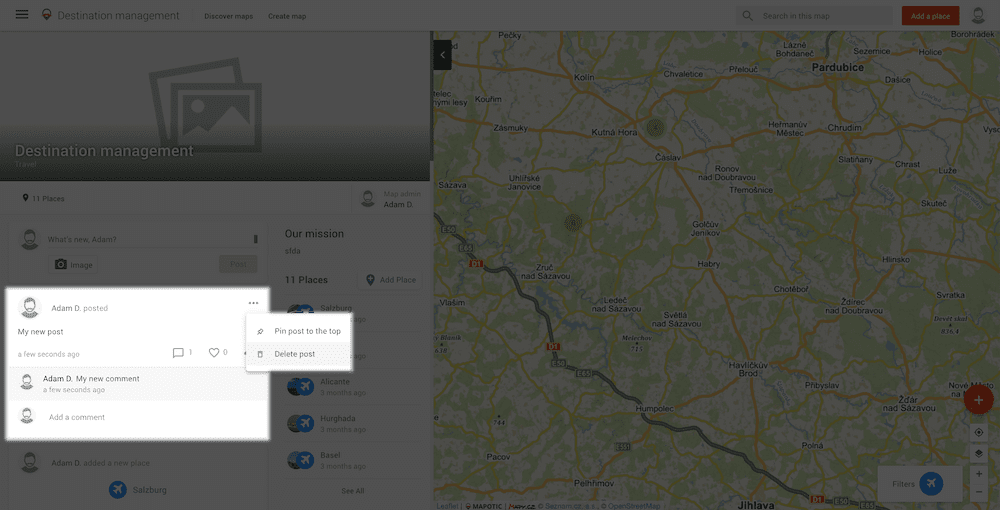 Other minor bug fixes
Mobile app: New list view
In December 2019, we launched a new travel app called Tipy na víkend (see in App store or Google Play). The client requested a nice browsing experience for the listings. So, we developed a new list view with large image previews that's available alongside the classic map view.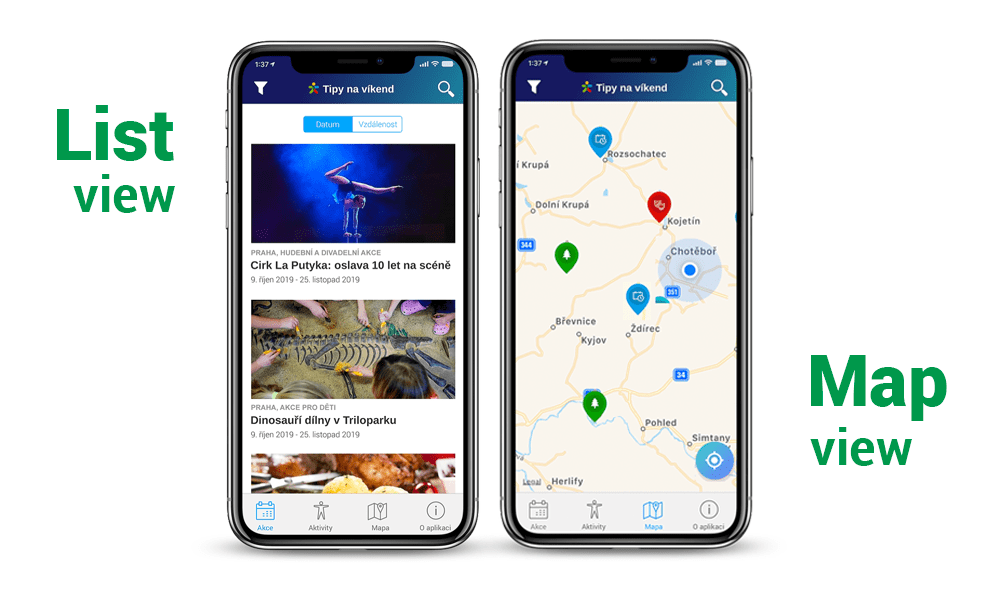 Mobile app: Report inappropriate content
Mobile app users can now easily report inappropriate content (comments, photos) to the map admin. You can do so by tapping the three gray dots next to a post, or by pressing and holding a comment.
Mobile app: New welcome screen
Another app we've been developing lately is OCEARCH Shark Tracker (see in App store or Google Play). The client asked for a way to get more sign ups to the app. So, we added a clean sign up screen with options to sign up via email or Facebook.
The app became popular right away and has gained over 35,000 users since the launch in December.
https://www.fox4now.com/news/protecting-paradise/ocearch-app-allows-you-to-track-sharks-and-other-sea-animals