First things first, there should be a strong underlying reason for why a community should form.
It must connect with hearts and minds, inspiring, and impassioning others to join.
It could be to share the love of sustainable living, tackle the global problem of plastic waste, display fascinating wreck sites for intrepid explorers, or even something as simple as finding the best swimming spots.
Many of the most successful communities we've spoken with in recent months share common themes.
Social Influence (Real and Virtual)
Communities are inherently social, often bridging the gap between the digital and real world.
For example, Kokoza engage their members annually through workshops that strengthen community bonds both locally and nationally.
Similarly, regular group calls, forums, meetings, and conferences (TEDx, ImpactHub) can foster a sense of community by becoming a breeding ground for networking opportunities. It is a bigger investment for members to take the time to meet in person, but the rewards for doing so can be a deeper connection with the mission and a stronger sense of community.
Ambition
Every community goal starts with a 'why'. How to get there is the challenging part. It requires dedicated effort from the community leader and involves cycled feedback.
WC Kompas is a community searching for solutions for patients with IBD. They share the important steps being taken to spread awareness of the disease with their members. Through their crowdsourcing map, they inform and educate members about the medical breakthroughs and partnerships to promote their cause.
Your community doesn't need to change the world. But by having clearly defined goals, you and your group can tweak your approach accordingly.
Responsibility
Without structure, a group is unlikely to thrive, especially as the community numbers grow or the mission objective changes.
Leaders of the mission are either appointed, or in many cases are the source of inspiration for the group. They could be ambassadors (recruited for PR), community architects (streamlining UX), or simply someone who has a deeply held passion for the cause.
'Hands-on' or 'hands-off', there should at least be someone that the group can revert to in order to ensure that their voice is heard and acted upon.
Energy and Drive
Successful communities take time to develop – often years. With the advent of social media, it's never been easier to create a group/page around a theme. But with ease comes attrition, and Facebook and other channels have become a graveyard for many digital communities.
The projects that perform best are those with a long term-vision, embracing the community (online and offline), and driven by passionate individuals. For example, German artist Gunter Demnig created the Stolpersteine Project in 2008 – a timeless and valuable contribution to memorialize the Czech victims of the Nazi atrocities.
However, passion can only take you so far. It needs to be combined with the right tools, skills, and mindset if you want to achieve something that lasts.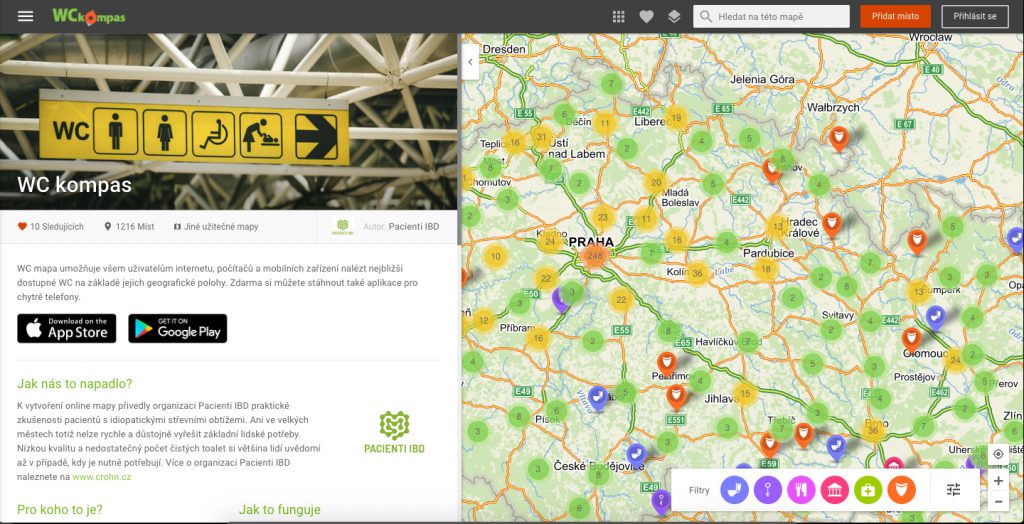 So… Where do you start?
Every leader needs a tribe. And even tribes need some structure.
There are many places you can find community members. Facebook, Quora, Pinterest, Reddit, and Instagram are just a few. Typically, your passion will have associated hashtags, which make it easier to find like-minded people on social channels (e.g. #bookstagrammers, #stampcollecting, #birdwatching, etc.).
If you have defined your community group and members, one way to engage them is by creating a Facebook group where they are more likely to receive post notifications. The danger is that updates can be quickly buried in the newsfeed, especially for some of the bigger groups.
In terms of structure, the Mapotic platform can be used to form and grow a community. You have the ability to not only curate and highlight pertinent information related to your mission, but the news feed is designed to foster and promote open collaboration and feedback.
Not all communities are alike. With deeper customization and detailed attributes, you can create a map that connects to the group's unique values. Eliciting feedback (free of constraints) means that community members have a voice and, more importantly, can be heard.
Using third-party social channels means that interactions and traffic is driven to that particular corporation. Putting aside behavioral influences and data sensitivities, it may be the case that hosting on your own domain/site is the preferred option.
Mapotic enables this with Embed Mapping features ensuring that the member/customer journey is entirely controlled by you without outside interference. Unique branding can be applied to ensure that your community stands out, or a mobile app added to enhance community links.
You can create a map for your community. It's free. It can be used as a tool to reach a wider audience, as well as to engage existing members.
In the next post, we will discuss some of the insights from our discussion with NGO and non-profit community leaders about how they have managed to grow their communities